Sustained marketing campaigns increase sales and revenue, and cold calls are an integral part of that. However, it is not just cold calls that work. In fact, even cold email works well in converting potential customers to customers. In fact, there are many market mavericks who prefer cold emails over cold calls since the former is mostly perceived as irritating, nagging and bothersome.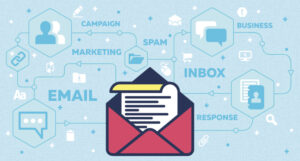 Even though cold emailing is an important part of sustained marketing efforts, there are some niceties of designing and sending emails which can improve its conversion rate and prevent your cold mails from going into the spam folder
Filling up the inbox of consumers at random with emails that fail to elicit any response can never be a proper promotional technique. Your cold email outreach has to be effective for your targeted customers to revert back to the mail and get into the details of your offer.
To this effect, there are a few things that the marketing department of a business or the owner of a small business needs to do to hone their cold email service and make emails more effective.
Enhancing the Potential of Email Marketing:
Emails for marketing products or services do not require to follow the same pattern every time. There are different patterns of emails that you can send and test the effectiveness of each of them. You can use cold email campaign software to send different kinds of articulate emails that suit each of your potential customers.
One of the biggest benefits of using this software is sales proposal automation. You don't need to write emails from scratch every time, as the software will take care of that with the use of ready-made templates or saved templates from your previous emails that you can customize. However, you do need to take care of the type of email and the wording in them so that they are short, crisp and can deliver the message effectively without being overtly selling.
Introductory emails
Introducing yourself and your business to potential customers may well be the very first step in your cold email outreach to consumers. This type of email does not immediately offer to sell products. Rather, the tone of such emails is laced with an inclination for friendship owing to their relevance in terms of business.
Following this email, the goal is for your lead to share contact details such as contact number, LinkedIn profile, and Facebook account, and establish trust with your brand. You can find many cold email templates in MailerLite email campaign software that can help you send the right message, at the right time, to prospective customers.
Soft selling emails
In a cold email service, the most important point that you should not miss is that your email should not appear overtly selly. There can be a soft connotation about buying a product or subscribing to a service, but it should not be the main subject. While It does not offer to sell something, it touches on the point without evoking a repulsive reaction from the customer so you can deliver them to the next stage of the conversion process.
Social media emails:
Social media and email are some of the most ideal, low-cost tools for your salesperson. It is a great medium for reaching out to your prospective customers. You can send an invitation from your LinkedIn, Facebook or other social media account and write a few lines in the invitation.
The lines written in the invitation may beseech the recipient's attention to add you to his or her account by following your social media profiles. The message may stress on social media as a mode of facile communication, especially for business purposes. However, you also need to keep him in the loop about the possibility of sending emails since social media may not always be the most perfect medium for sharing private information.
Blog post email:
Blog posts are a great way to enhance traffic to your website or webstore. However, to do that, you need to popularize the blog posts as well so that they can be seen. This can be done through cold emails.
The initial words of these emails may be laced with few tantalizing and friendly tone that can create a vibe of closeness in business and personal relationships. This can make recipients curious to click on the blog posts. Make sure you are offering them value from the blog posts, like tips and tutorials that they can use. There are many different types of cold email template that can help you to select the most effective design and layout.
Actionable emails:
You can also send some interesting offers, discounts or prepositions regarding your product or services by mail and ask the recipient to call back. In fact, email marketing case studies show that companies have been able to enhance their open rate by making people call back and inquire after receiving emails. By simply making the contact number more visible, the number of interested customers increased up to 7.7%.
Dropping-by emails:
When introducing a new product or idea, a meeting with prospective customers works better than many other modes of outreach. However, if you visit your customers without any intimation, the idea may backfire. So, just send an email to your prospective clients residing in a given place and ask them for a convenient time period when they will be available to spend a few minutes with you.
You can get a large number of templates in the cold email campaign software for such emails. If there is no response you can follow it up with another email. There is art in writing follow up emails which goes a long way in securing meetings and customers.
The Art of Email Marketing is Evolving:
Despite people junking and deleting emails by dozens every day or week, the effectiveness of a cold email service is not lost. In fact, their effectiveness has made cold emails an integral part of marketing campaigns. However, it must be said that to become effective, a cold email outreach has to be designed systematically. At no point should it appear unprofessional or spammy. To this effect, using a proper cold email campaign software can help you optimize the process. You can get a variety of cold email templates in these software and use the service effectively.